❝Auvrea de Oussea❞
☾☁☽☾☁☽☾☁☽☾☁☽☾☁☽☾☁☽☾☁☽☾☁☽☾☁☽☾☁☽☾☁☽☾☁☽☾☁☽☾☁☽☾☁☽
Daughter of Hypnos
The Abused Lullaby
(This Character Belongs to Wonder)
Page Last Updated: 23 September 2012

"
Never underestimate the pain of a person because the truth is everyone is struggling. It's just some people hide it better than others.
"

–Auvrea de Oussea
I was born to Lois de Oussea and Hypnos on the 11th January 1994, in Moscow, Russia. My parents met at exactly 12am in a meadow near the village that my mother had just moved into from France, the eventually got romatically involved with each other. Soon she found out she was pregnant with me and thought we would all be a happy family, until my father told her the truth about him. She was angry and told him to leave and never come back. Soon I was born and 3 years later, she married a rich man several years older than her named Mitchall, who, had a son the same age as me from an unknown mother, which so happened to be the goddess Athena, who was named Jasper.
Jasper and I became the best of friends and we played together and talked to each other all the time, until we turned 12. On my 12th birthday, we went out to go for a walk with the family dog, Poppet. Suddenly we were attacked by a hellhound, as we were unarmed we had no way to defeat it, Jasper, knowing this, told me to run and jumped in front of the hellhound.
I ran away, and when I got home, my mother asked me where Jasper was, I, thinking Jasper was okay, showed her to the place, only to find Jasper's dead body lying there, lifelessly, on the pavement, my mother gasped and dragged me home straight away, she then told Mitchall all the happened, instead of weeping though, he ran up to my room and took his anger out on me, as he thought it was my fault that he was kill, well it kinda was but it was his decision. He bet me and tortured me, my mother just went along with it, saying that he had a point. Once I tried to escape out the window but he caught me and locked me in the basement. This continued for several years until he went out dining with my mum accidentally leaving the door open. I managed to escape that night and I never looked back. While walking down the pavement I noticed a shimmering figure hovering over the spot that I had seen Jasper's dead body, soon I realized it was his ghost, soon he began to talk. He told me about the directions to camp and gave me a plane ticket and a ring, the ring had the words "Forever and Always" written on the inside of it, I looked up to see him again, but he was gone.
I got to the airport and boarded the plane to New York, as soon as I landed I got out of there as fast as I could and followed the directions to camp. I soon got to camp and was claimed by Hypnos.


Eye Colour
Blue
Hair Colour
Blue
Height
5'8
Weight
Unknown, she never weighs herself
Nationality
Russian
Native Language
Russian
Ethnicity
Caucasian
Accent
Russian mixed with American
Handedness
Right
Shoe Size
7
Blood Type
O-
Voice
Soprano 1
Eye Sight
20/20
Languages Spoken
Russian
English
Health Status
Healthy
Abilities
Clothing Style
WIP
Distinguishing Marks
Body Style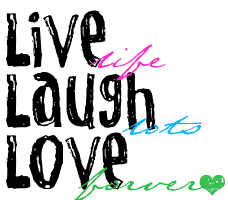 Relationship Status
Single
Nicknames
Sign
Meaning of Sign
Element =


Ruling Planet =
Symbol =
Birth Stone =

Current Location
Camp Half-Blood

Pets
None
Likes
Dislikes
Fears/Phobias
Hobbies
Motto
Things He Won't Do
Person They Secretly Admire
Most Influenced By
WIP
Moral Compass
Most Important Person Before Camp
Most Important Person Now
WIP
Immediate Goals
Long Term Goals
| | |
| --- | --- |
| Vices | |
| Bad Habits | |
| Sleeping Habits | |
| Quirks | |
| | |
| --- | --- |
| Dream Job | |
| Current Job | |
| Quirks | |
| | |
| --- | --- |
| Colour | |
| Music | |
| Food | |
| Animal | |
| Book | WIP |
| | |
| --- | --- |
| Skills | |
| Weapon of Choice | |
| Strengths | |
| Weaknesses | |
| Quests Led | |
| Quests Been On | |
Offensive
Children of Hypnos have the ability to send a small wave of energy which will cause anyone effected to fall asleep for a short time; after the effects have worn off, a person is immune to further effects of this for a moderate time.
Children of Hypnos have the ability to, upon direct contact, to force someone to fall asleep for a moderate time; after the effects have worn off, a person is immune to further effects of this for a short time.
Defensive
Children of Hypnos have the ability to cause people neat them to feel extremely tired and become sluggish for a short time.
Passive
Children of Hypnos have the innate ability to cause others to feel mildly tired in their presence.
Supplementary
Children of Hypnos can put people to sleep for a short time; after awakening, they will feel extremely refreshed, as if they had just slept a full night.
Children of Hypnos can meditate in order to speed up their rate of healing; they are constantly drained while they do this.
Children of Hypnos have the ability to look into people's dreams as they sleep.
Children of Hypnos are able to astral project, they can use this for multiple reasons, however, their physical body is vulnerable and they can not effect anything on the physical plane while astral projecting.
Traits
It is not uncommon for children of Hypnos to suffer from narcolepsy, a sleep disorder that causes excessive sleepiness and frequent daytime sleep attacks.
Auvrea is known for her unusual personality and sense of humour, she likes going into detail about every single tiny thing and can often be a little OTT with her explanations. Whilst quite quiet and shy, she's very exciteable and restless. She prefers sleeping during the day rather than sleeping during the night, as of this she is often called a "night owl" or "nocturnal lass".
| | |
| --- | --- |
| Reacts to a Crisis? | |
| Face Their Problems? | |
| Reacts to Change | |
| Alignment | |
| | |
| --- | --- |
| Attitude | |
| Personality | |
| Talents | |
| Social Skills | |
| Mannerisms | |
| Peculiarities | |
| | |
| --- | --- |
| One Word to Describe | |
| Best Physical Trait | |
| Worst Physical Trait | |
| Things to Change About Self | |
| Mental State | |
| Mental/Emotional Disorders | |
| Emotional Stability | |
| | |
| --- | --- |
| Greatest Fear | |
| Most at Ease When? | |
| Priorities | |
| Past Failures | WIP |
| Biggest Accomplishment | WIP |
| Darkest Secret | WIP |
| Secret Known by Anyone? | WIP |
| Personal Tragedy | WIP |
| Outlook on Life | |
| One Wish | |
| Character Flaw | |
Relationships With Others
| | |
| --- | --- |
| Ever Cheated? | No |
| Relates to Others? | WIP |
| Perceived by Strangers | WIP |
| Perceived by Lover | WIP |
| Perceived by Friends | WIP |
| Perceived by Family | WIP |
| First Impression | WIP |
| Family/Friends Like Most? | WIP |
| Family/Friends Like Least | WIP |
| | |
| --- | --- |
| Role Character Plays | Camper/Demigod |
| Inspiration Behind Creation | |
| Future Goals | WIP |
| Current Relationship | |
| Current Active RP's | None |