This character is not currently at camp, they are on an important internship. They will return after further training from outside camp.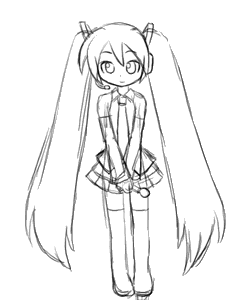 Daughter of Zephyrus
Owned by:
Broken_fire
Page Last Updated: 9 January 2016
The Clouded Perfectionist




Ms. Lieutenant

_______________________________
C H A R A C T E R


Full Name:
Ember Jazmine Glass
Name Meaning:
"Ember"="Flame"
"Jazmine"= "Flower"
Location:
Camp Half Blood
Birthday (Age):
March 13 (18)
Status:
Alive & Healthy
Specie:
Demigod (Daughter of Zephyrus)
Ethnicity (Blood):
Mixed (Chinese & Kiwi)
Citizenship:
British
Sexuality:
Heterosexual
Relationship Status:
Single
Languages Known:
English, Greek, New Zealand Sign Language, French, Mandarin
Parents:
Zephyrus & Kaylee Glass
Hobbies:
Battle, Computer, Dance, Systems, Strategy, Theater

_______________________________

O O C


Inspiration:
Power
Page Created:
June 17, 2012 (4 Years)
Quests:
Lilith's Letter Two
Contests Won:
Character Poetry "Luck" (1st)
Survival Game (1st)
Prizes Used:
Major to Minor
God RP (Zephyrus)

| | | |
| --- | --- | --- |
| " | I am a perfectionist so I can drive myself mad----other people too. At the same time, I think that's one of the reasons I'm successful. Because I really care about what I do. | " |




| | |
| --- | --- |
| Model: | Park So Jin (Girls' Day) |
| Hair Color: | Blonde (Dyed Black/Brown) |
| Eye Color: | Dark Brown |
| Height: | 5'7 |
| Handedness: | Left |
| Blood Type: | AB- |
| Voice: | Soprano 2 |
| Mark: | Horizontal Flower Tatoo (Left Abdomen) |
| Body Style: | Curvy |

| | |
| --- | --- |
| This ambitious perfectionist is an ISTJ: organized, focused, realistic, fearless, responsible, decisive, hardworking, stiff, self-confident, strict, disciplined, and assertive; howbeit, Ember can also be aggressive, insensitive, guiltless, and unmerciful. Hating to be a liability, she acts tough and never shows her tears in public; in fact, Ember is naturally is kind to children (and to most animals)—the perfect babysitter. The most special trait she carries is her ambition: she pushes herself to the limit almost every day to train; the daughter of Zephyrus is also a deceiving control freak. Overall, this lady is a tough nut to crack but her loyalty will be fun and worthy. | |

Offensive

Children of Zephyrus have the ability to create gusts of wind, however, the stronger the gust, the more it drains them.

Defensive

Children of Zephyrus have the ability to create a dome shaped torrent of wind, roughly two to three time the size of the user, which can be used to block attacks for a very short time.
Children of Zephyrus have the ability to create a small tornado, about the size of the user, which can be used to block projectile attacks for a short time.
Children of Zephyrus have the ability to create large clouds which obstruct vision of everyone else.

Passive

Children of Zephyrus are stronger in the spring months.

Supplementary

Children of Zephyrus have the ability to hover or fly, however, the longer they fly the more it drains them.
Children of Zephyrus have the ability to call upon the winds to speed their movements or attacks; this can also be used oppositely to slow the movements or attacks of others.

3 Months After Character is Made

Children of Zephyrus have the ability to create a massive rainstorm which will begin to downpour and flood the immediate area, for a short time.

6 Months After Character is Made

Children of Zephyrus have the ability to increase the water density of clouds, enabling them to knock people over with them or even ride atop them; this significantly drains the child of Zephyrus.

9 Months After Character is Made

Children of Zephyrus can shed their flesh and turn into pure clouds, while in this state they are immune to attacks, can travel long distances in a fraction of the time, can knock enemies off their feet, the longer they maintain this form, the more energy is drained, and the weaker they become.

Traits

Children of Zephyrus are generally left handed.
Her Story
Drama – a series of cumbersome events to be left in roleplays and not taken in real life. Unfortunately, the universe doesn't function as we desire. The more we have avoid it, the more peace we don't buy. For example, Ember, who abhorred sappy stories, was cursed with one.

It all started in New Zealand's first of its kind: the grandiose Christchurch Casino. Seductive cat eyes, bright red lips, voluptuous curves, 4-inched heels are the most prominent comments for Kayla and Kaylee Glass, the twin demigoddesses of Apate who had just entered the scene. That fateful night, Zephyrus and Eurus had also attended the casino's grand opening, spotted the stunning twins, and attempted to retract their obviously gorging eyes. Being healthy gods, the brothers immediately lusted over the twin sisters.

While Zephyrus and Kaylee had the so-frequently-mistaken "love at first sight" pheonomenon, Kayla also desired the West Wind, much to Eurus' disliking. After a few months of dating, Zephyrus and Kaylee made a permanent mark of their love. As soon as Kayla and Eurus was informed of their pregnancy, the ugly green monster of jealousy possesed the once-loving sister. Kayla then seduced the East Wind into sleeping with her, which resulted to a double pregnancy for the Glass family.

As expected, Zephyrus left upon knowing the pregnancy. However, the god did leave her a gift—actually, a gift for Ember. Zephyrus gave Kaylee a box containing a pair of earrings and a platinum necklace. On the other hand, Eurus gave Kayla a gold ring and necklace for Amber. Until the children were 10 years-old, the boxes must never be opened.

Born in Wellington, New Zealand on March 13, Ember Jazmine Glass was named after the fiery affair that bloomed on a Spring day. However, like any passionate escalation, there are bound to be problems.

After their children were born and were at home, Kayla, who wanted Zephyrus' daughter, paid the maid to switch the children. As such, both of the month-old babies were exchanged, and no one could tell them apart. In one enormous manor, the heinous deed was easier to do; thus, it was done.

For years, the daughter of Zephyrus lived under Kayla's supervision and strove to improve herself. She was often jealous of her cousin Amber, who had both mother's affections. At times, the child had wished she was Kaylee's daughter instead, which she unknowingly was. Despite her tender age, the gifted Ember was trained in the ways of a con artist: hacking, lying, cheating, and optimizing; whist her loved cousin was rendered incompetent.

When the cousins were 10-years-old, tragedy strook. While Kaylee was at the art studio, Kayla was shot and killed by debtor, who had realized he had bought a forged artwork. When the news surfaced, Kaylee picked the children up from the elementary school and drove straight to the hospital. In the midst of the drive, the car was abruptly crushed by a massive truck. Only Ember, who sat at the backseat, survived the "accident" with a few minor bruises. The intelligent child opened the door, rolled out of the car, and saved herself.

After the accident, social services had forced Ember to stay in an orphanage for a year. The well-trained child always tried her best to not be a liability by helping with chores and whatnots. While the head nun had protected Ember from all sorts of monstrosities, like her first monster attack (harpy) at the age of 11, the children weren't as kind. Despite her beauty and manners, mortals often judged her cold exterior and bullied her about that "well-deserved" incident. As such, the teen harbored a fear of being mocked and became a perfectionist.

Her torment did end. The catastrophe soon reached the Knights, a close family friend of the Ember's family. Having syndication as an equal ground, Ember Glass was found, adopted into, and loved by the Knight household, which comprised of a daughter of Nyx, son of Apate, and son of Hades.

London became Ember's new home. While Cody and his mother related externally, Ember, who was trained by butler James, related internally. Building and assembling, her logical skills were polished to an extraordinary level. The daughter of Zephyrus excelled further in hacking systems and gaining information, even receiving an invite from the Anonymous group. The more she was praised, the more yearn she had for perfection.

When they were thirteen, Cody couldn't stand his friend Ember being so homesick. After forging letter for a week study tour in a foreign country, the children were permitted to travel to New Zealand with James. Upon seeing the familiar structure, the son of Hades was then reminded of a conversation between him and Ember's biological mother. At this time, the special discovery would lead to a name-changing event.

Years ago, Kaylee had predicted her limited time; thus, she entrusted a secret to the nine-year-old son of Hades, who was the only close friend Ember had. Remembering so, Cody led Ember to the library and turned the grandfather clock's hands to midnight. The second the bells rang, the walls moved, and a descending stairway was revealed. This was Kaylee Glass' secret chamber. The trio ventured and found documents, diaries, and… a main letter addressed to Ember. The contents of the letter revealed her heritage. Her well-aware mother, who believed conflict was not necessary, never claimed Ember away from Kayla. Beside the letter was the box Zephyrus had given. Other worthwhile mentions were her mother's childhood comb, annual tape recorded words until Ember reached 35, jewelry, and actual priceless paintings. Some belongings were sent home to London, while some will soon be decorated in her room in the Zephyrus cabin.

In a trip to the countryside, the teens had their first feud. Bickering over jealousy issues, the two were attacked by three flesh-eating sheep. Aphrodite, who assumed the two to be a couple, supported them from the sidelines. Although the children were well-trained, they were still outnumbered. Apart from the corpse and wind army, Fujin (Ember's kusarigama) and Inferno (Cody's hooked swords) were able to disintegrate the wild beasts. Together, the friends defeated the harpy. Unfortunately, after the battle, Cody was immediately hospitalized.

While they were in the hospital, Ember found a map and a letter in Cody's coat pocket. The infuriating sheet was sealed with a kiss of Aphrodite. Before destroying the items with Fujin, Ember examined them. She had noticed the similarity between the current map and the one in her mother's jewelry box. Once Cody had awoked, the family had a short meeting. The two, after being approved by their mother, then knew where they had to go.

As the two arrived in New York, they were cornered by a four-member team of Cyclopses. If it weren't for a group of huntresses, the two would've ended their lives. Soon enough, Artemis distincted herself from the group, took only Ember into her tent, and asked her girl to join the hunt. Despite her stern no, Ember was insisted by Artemis to reconsider by the next evening and given the goddess' calling card.

The next evening, the two teens had another feud; this time, about the card. One thing led to another, and Ember stood in front of Artemis to reject the offer again. Luckily, before the huntress could explode, Aphrodite appeared and confronted the her about Ember's real answer. As expected, the two goddesses again bickered about maiden-ship and love. Love wins, right? Aphrodite took the children into her car and proudly sermonized her generosity and beliefs. Soon enough, the two passed the borders and were claimed as a daughter of Zephyrus and son of Hades respectively.
Future Agendas
Ember

~

Daughter of Zephyrus 雲


"A man who shows all his capabilities at first glance will endure more expectations he cannot achieve; however, he who arises at the most important moments will outshine the sun."
RP


If it's not obvious enough, Ember needs someone. It'll be amusing to pull her away from Hydro's Drake feels. She'll be picking up the broken pieces and throwing them out of the window. As for friends and training, yeah, I miss RPing with this perfectionistic chic.
Page
None.

Character's Bio


 Age: 18  Height: 5'7  Weight: 118 lbs
 Sexuality: Heterosexual  Relationship Status: Single
 Birth Place: New Zealand  Main Weapon: Kusarigama
~Clouded Perfectionist/ Lt. of Zephyrus' Cabin



Character's Powers

 Powers of a daughter of Zephyrus:

Offensive

Children of Zephyrus have the ability to create gusts of wind, however, the stronger the gust, the more it drains them.

Defensive

Children of Zephyrus have the ability to create a dome shaped torrent of wind, roughly two to three time the size of the user, which can be used to block attacks for a very short time.
Children of Zephyrus have the ability to create a small tornado, about the size of the user, which can be used to block projectile attacks for a short time.
Children of Zephyrus have the ability to create large clouds which obstruct vision of everyone else.

Passive

Children of Zephyrus are stronger in the spring months.

Supplementary

Children of Zephyrus have the ability to hover or fly, however, the longer they fly the more it drains them.
Children of Zephyrus have the ability to call upon the winds to speed their movements or attacks; this can also be used oppositely to slow the movements or attacks of others.

3 Months After Character is Made

Children of Zephyrus have the ability to create a massive rainstorm which will begin to downpour and flood the immediate area, for a short time.

6 Months After Character is Made

Children of Zephyrus have the ability to increase the water density of clouds, enabling them to knock people over with them or even ride atop them; this significantly drains the child of Zephyrus.

9 Months After Character is Made

Children of Zephyrus can shed their flesh and turn into pure clouds, while in this state they are immune to attacks, can travel long distances in a fraction of the time, can knock enemies off their feet, the longer they maintain this form, the more energy is drained, and the weaker they become.

Traits

Children of Zephyrus are generally left handed.

Owned by:

Broken

~ Posted on: {{{2}}}
| | | |
| --- | --- | --- |
| " | It took a lot of work to be perfect. If you didn't want to break a sweat, there was no point in even bothering. Perfection takes effort of the heart, not the mouth. | " |