Ad blocker interference detected!
Wikia is a free-to-use site that makes money from advertising. We have a modified experience for viewers using ad blockers

Wikia is not accessible if you've made further modifications. Remove the custom ad blocker rule(s) and the page will load as expected.
















Welcome to the Cabin
Welcome to Hestia's Cabin!
Hestia's cabin does not house her demigod children, as she is a maiden goddess. The cabin is a large bright orange building. It is very warm around it. On the inside, there is a large hearth. It is always lit. The entire cabin radiates warmth and happiness.
Henrie, a fire spirit who's life force is attached to the hearth, resides here.
Anja Nikolaievitch, the priestess of Hestia that resides here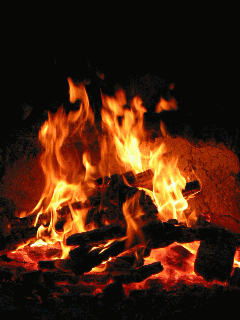 Lady Hestia

~ Goddess of the Hearth


"I am here because when all else fails, when all the other mighty gods have gone off to war, I am all that's left. Home. Hearth. I am the last Olympian."

Excuse me, do you have permission to be in here? You're getting mud all over my hearth.

Character's Bio


 Age: Immortal  Height: Any  Weight: Any
 Sexuality: ???  Relationship Status: Forever Virgin
  Main Weapon: Fire
 Accent: ???
 – "There may be a great fire in our soul, yet no one ever comes to warm himself at it, and the passers-by see only a wisp of smoke."

Character's Powers

 Powers of Hestia


Possesses the natural abilities of a god.
Pyrokinesis

Create/Generate/increase, absorb, shape and manipulate fire.
Incineration
Fire Attacks
Flame Solidification

Pyrokinetic Constructs, including weapons, walls, armor or allies/servants.

Move/lift fire at nearly any speed.

Pyrokinetic Flight
Pyrokinetic Surfing

Owned by:

Admins & Crats

~ Posted on: {{{2}}}