This character is not currently at The Sanctuary, they are on a murder spree to satisfy bloodlust. They will live with their lover and probably never return.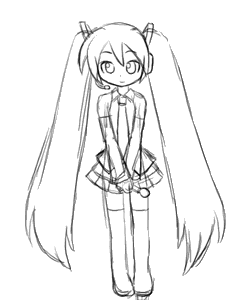 Son of Zelos
Member of Veritum Unitum
Owned by:
Broken_fire
Page Last Updated: 25 January 2016
Jealousy's Poetic Edge




_______________________________
C H A R A C T E R


| | |
| --- | --- |
| Full Name: | Kyler Lance Dale |
| Meaning: | Kyler="Bowman" Lance="Sword" |
| Location: | Broken Covenant |
| Birthday (Age): | December 15 (18) |
| Status: | Alive & Healthy |
| Specie: | Demigod (Son of Zelos) |
| Ethnicity: | Mixed (Dutch & Chinese) |
| Nationality: | Dutch |
| Sexuality: | Heterosexual |
| Relationship Status: | Dating Cecilia |
| Languages Known: | English, Dutch, Chinese, French, Greek |
| Parents: | Zelos & Natalie Dale |
| Hobbies: | Poetry, Torture, Music |

_______________________________

O O C


Inspiration:
A Defective Product.
Page Created:
24 June 2012
Quests:
None
Contests Won:
Poetry "Family" (1st)
Poetry "Father" (1st)
Prizes Used:
None

"
The sound of the rain echoes around my mind,


Joy, love, peace, truth, bliss: where can those, one find?
Frozen on the spot by the night's cold wind;
Sweet rain, sheathing tears, feelings undefined.

"




| | |
| --- | --- |
| Model: | Kim Jae-Joong (JYJ) |
| Hair Color: | Black |
| Eye Color: | Blue (Wears Brown Lenses) |
| Height: | 6'3 |
| Handedness: | Left |
| Blood Type: | O |
| Voice: | Bass 2 |
| Marks: | WIP |
| Body Style: | Athletic |

| | |
| --- | --- |
| There a specific taint in every poet, and Kyler Dale is no different. The intelligent writer, being raised in loveless society, had grown mentally erratic but physically pleasant. Though seemingly laconic and impeccably cultured, this son of Zelos is truthfully sadistic, especially to competition. Why, he could recite a poem whilst skinning a victim alive, earning him the title "Poetic Edge." Howbeit, like a two-edged sword, this venger cleans the world of poison as he abhors the idea of destroyed innocence. His trip to Aokigahara and his relationship with Cecilia have made him more humane than before; however, as years have passed, he found it harder to repress his bloodlust. | |

Offensive

During battle when they are surrounded by rivalry, they are stronger and able to act quicker and with more force than they normally would.
Children of Zelus are able to either break down a person mentally and emotionally by forcing feelings of jealousy and envy on them, forcing them to fight recklessly for a short time, more prone to making mistakes, or can enhance their allies with dedication and eagerness helping them to fight more focused and forceful for a short time.
Children of Zelus are able to conjure weapons and non-combative items out of the channeled emotional energy of jealousy and eagerness. The item created must not be larger than two to three times of the user's size. It will also have the color, density, and intensity of the battle's aura.

Defensive

Children of Zelus can enable themselves to be blinded by rivalry, making themselves temporarily more tolerant or resistant to all types of pain and suffering subjected. 
Children of Zelus can stripe the eagerness instilled in the opponent and make them slowed, sloppy, slothful in their attacks and mind-processing for a short about of time.
Children of Zelus are able to create shields which protects from a single attack out of channeled emotional energy of jealousy and eagerness instilled in battle; the child is drained a decent amount no matter what the shield is used to block.

Passive

Because they are more dedicated and eager than most, they hold a higher state of physical prowess and have innate reflexes which allows them to fight and dodge quickly.
Children of Zelus are empowered in any battle due to the pre-existing competitiveness instilled. The only change is that the more added eagerness behind the fighters, the more power the child is able to channel.

Supplementary

Children of Zelus are gifted to temporarily empower or de-power weapons with eagerness or inferiority out of jealousy. This means they can enchant or curse an object, no bigger than them, to be 2x more or less powerful. After the turn, it can not be used again on the object for the remainder of the fight and it drains the user.
Children of Zelus are sometimes able to cause a small (3-5) group , turn against each other out of jealousy and rivalry. They would become irrational and fight among themselves for no apparent reason, causing chaos for a short time. The more effected the more energy is drained.
Children of Zelus know what one is jealous of, what one emulsifies for. They are able to sense and manipulate jealous and eager auras. They see the "drive" and why one pushes oneself to be better. Through the eagerness and dedication located in one's heart, children of Zelus are able to estimate others' full limitations and capabilities; they can estimate how far will one push oneself to win the competition. 

3 Months After Character is Made

Having their father as one of the winged bearers of Zeus, children of Zelus can sprout wings for a short time. This enables them to fly, the longer they maintain this state the more energy it drains and they must rest between flights. The wings can be customized to look however the child desires.

6 Months After Character is Made

Children of Zelus can manipulate jealousy and eagerness in the hearts of their hosts, enabling them to temporarily be blind to do the subject's bidding since jealousy enables a person to do "crazy" things. However, the person controlled won't do anything that would naturally go against their personality or nature, such as killing themselves or others. The control only works for a short time, the bigger the commands, the more energy drained, and once used upon someone, they are immune for the rest of the battle.

9 Months After Character is Made

Children of Zelus are more adept with their powers to be able to use the emotional energy of jealousy and eagerness to create a semi-living construct, no larger than 2 to 3 times the size of the user, that lasts for a short time to fight for the user. The monster would take the color, size, intensity, and density of the battle's aura; making it only perfect for use during a fierce battle. The more intense the battle is, the less it would drain the summoner.

Traits

Children of Zelus are hard-working achievers, great motivational speakers, dedicated competitors, and efficient catalysts.
Children of Zelus naturally carry the swag-ish aura of taunt and superiority, making others more inclined to feel jealous. 
Children of Zelus love being unique, having their own style, and being set apart from the mediocre. 
Children of Zelus are sadistic or masochistic. In most cases, they do not back down and are merciless and guiltless towards their opponents in all competitions.
Children of Zelus are very prideful, competitive, and strong-willed. They abhor losing and take competitions seriously; if a battle is lost, they dedicate and drive themselves to win the war.
His Story
Natalie Dale was a successful and rich romance and gospel poet, song writer, and editor from New Zealand. Her parents were rich, wealthy, one of the most noble families. From a young age, she lived in a cage of strict cultures, but found life in writing. Her parents would often scold her for writing due to the fact writing is not an assurance to wealth; it was a one-shot make-it or break-it dream like stocks. Though she was told to stop her short-timed job, she would not waver. To her, poetry is life and life is time for poetry. It was the song that eased her pain and feeling of being unloved. She stayed true to her love and wrote her heart out each day as she held nothing but a paper and pen. Again, Natalie was a Catholic, she didn't believe in the Greek gods—not until one day when she met her lover until death.

One fated night, Natalie met an astonishing man a ball. With mystic blue eyes behind a black mask, glossy blue hair wavering from the night's cold air, tall stature that would out-stand the moon, manly voice that birds would hush unto, aura of superiority; he was Zelus, the god of eagerness, jealousy, rivarly, and more. Zelus, was infatuated at first sight, he also loved the fact that all men wanted her. She fell in love with Zelus as well. Zelus, being the ever-so cocky god wanted to seal the deal, but not tonight. They danced and fell in love to their heart's content.
After three years of eager waiting, he managed to make love to Natalie which caused her pregnancy. At first, Natalie panicked when she found out everything. Her parents knowing, banished her from the main house. She wanted abortion, but she believed it was wrong. Natalie then lived a separate house, living in solitary with few maids and butlers. Her sadness was quickly replaced with love as Zelus assured her. Zelus, in return, had a smile under his sad feelings; he knew he had to leave her and the son they would carry. When Kyler was born, he possessed the same blue eyes and hair that his father endowed, this broke Zelus' heart. Unlikely again for the god of eagerness, he waited a week until he managed to take himself up and leave Natalie. Before he did, he told her the truth and she went insane. Everything in her mind was clashing, beliefs, religions, future, and such. She became confused.

As a small child, Kyler was rarely tend to by his mother. Normally, he would see her locked in a room, trying her best to lock herself away from him as she wrote and wrote poetry endlessly. The breakfast table was always quiet, so was lunch and dinner; poor Kyler ate alone in a large room. Toys pilled up in his room, yet nothing was interesting to child as his mother shunned him each time he wanted to play. He tried his very best at school, ranking the highest in his class; but his mother would stay the same. This crushed Kyler's heart, but he stayed morbid. He had no one to talk to except his nanny who had to leave when her own son was dying from leukemia. There we many experiences which scared the boy, but he rarely tells and kept it all in heart. He sunk into depression and looked outside the window each time it rained. Sometimes, he would even go outside to just sit under the rain, freezing himself; no one would notice he cried as the tears joined the sweet rain. Yes, Kyler was in love with the rain. It was his only comfort until another interest passed.
Kyler loved poetry the moment he had his hands on it. "A young prodigy like you, Natalie!" everyone would comment. As these words struck Kyler, he worked even harder. How it surprised the little boy who fell in love with his own mother's writing format. Starting at an early age of seven, the young boy had already became fond of words and rhymes; he wrote more and more every night and day, ignoring others like his mother. It was normal for him. One day, he accidentally found the poetry books his mother wrote for his father. He knew it was for him by just the descriptions. He secretly took it back to his room from the manor's library. Growing up, he read it again and again until he understood the hidden meanings placed in poems. He even realized how much it tortured his mother just to see him which caused more hatred for his father. To him, poetry was utmost precious.
When Kyler was at school, he was supposed to be bullied for being the silent poetic guy, but after an incident, no one dared to speak up. Nevertheless, he learned to bully people who disturbed him, even with one touch or accidental bump. He didn't care of the world. He became a saddist and a masochist. He tried committing suicide each time, but his closest friend forced him out of it. He was naturally loved by all the literature teachers, who all commented at him for having something interesting and "deep" to say. He was also mistaken for a geek due to his superior grades.
Kyler is also prized for his looks. Girls who thought he was the cool kid, actually loved him. They often chased, followed him around and fought for his attention, yet he ignored all of them. Through a scholarship, he even transferred himself into a prestigious all-boy school just to fix that problem, but it never worked. There were photographers who chased him into school; he was even scouted for modeling. He often modeled for a shots, being great looking and made sure to earn heavy from it. Everyone was jealous of him, yet he loved the thought of it.
He learned fighting styles and such since his mother didn't care of him too much. He also found a ballers also neck choker which can turn into twin swords in the attic, apparently it was from his father and his mother just dumped it there. He also found throwing needles attached to strings, sharp and deadly for long ranges. He never asked about it but he learned to use them and was skilled. He hates weakness in every way. If he managed to live a life being morbid, why can't others?
There was a secret in that house: Natalie truly loved Kyler. One night, she had entered Kyler's room and found her book of poems for his father. Beside it, she had also took notice of Kyler's poetry book. Secretly, she opened it and was brought into tears. Kyler had wrote so much about his mother, yet so little has happened. She saw his poetry about his father even. How much pain he underwent with people bullying him. How much torture it was on Father's Day or Mother's Day it was for him. He kept silent and wrote it all which Natalie has now saw. After that night when she thought Kyler was asleep, she would enter Kylers room just to kiss him goodnight and give an extra tucking in so he wouldn't get cold. She made sure he slept soundly before speaking to him, reciting her poetry with the sweetest voice. She also secretly continue to read his poetry. She would also run her fingers through his hair and forehead as she silently cried. He is her son. He is her son. He is her son who looked much like his father. What Natalie didn't know was Kyler stayed awake at most nights just to hear her voice clearly. He held himself from tears until she went out of the room. It was never a one-sided love.
When he was 13, Kyler's life went even more downhill. The usual story of :"When he was walking from school, a cyclops killed his only best friend, who turned out to be a son of Bia. He defended Kyler which caused his death." was a lie. Cain should've died when a stayr was clearly taking away the children of the gods with cabins away. He knew Kyler and Cain wouldn't have a place in camp and left them alone to fight as the others snuck away. The satyr took the sons of Aphrodite and Ares with him as they left the other two for an unprepared battle, or so the satyr thought. The two both knew how to use their powers and weapons, surprisingly. Kyler was swiped towards the side and his head hit the tree's trunk. However, the cyclops managed to kill and swallow Cain before Kyler flushed with anger. Empowered with merciless thoughts, he charged at the cyclops with sickles. From behind, he stabbed the cyclops deeper and deeper so efficiently until the monster turns into dust. With no parts left of his friend, he went home with only the memory of killing and unimaginable explanation of how his friend died. He decided to keep it quiet and blame the "rabid dogs" for the sudden "disappearance" of his friend. Afterall, he had scars to prove it. It was a shame to the son of Zelus to lose such a friend in battle.
On the same year, he opened his mother's bedroom door when she called him. She had a pistol on her hand next to her temple. She told him she could not live anymore. She did everything yet she's still suffering from insanity and depression. She wanted to meet Zelus badly. Each time she saw Kyler asleep, she saw Zelus. She then told him to never be like her, never fall in love. She told him she loved him and is very sorry then---pulled the trigger. As Kyler was traumatized by the scene, he tried to stop his mom and let her hand him the gun, yet she refused. He curled into a ball until the maids and butlers entered the room from the gun shot. They saw the weak side of Kyler who was simply laughing while his eyes overflowed with tears. Kyler was immediately taken in by his grandparents.
After the Mistress' death, Kyler had an even worse life than before. The maids underestimated Kyler and robbed their money and beat him up. His grandparents also taunted him of his poetry. He had no where to run to. At the simple age of 14, he learned the great fun in killing. He killed every single person inside the manor with his hands and Kusarigama. They all have treated him with injustice. He loved blood, he loved death, he loved pain. The police arrived after hearing sounds of screaming from the other house, poor Kyler was perfectly dressed in blood. He played a scared survivor face for the police, a simple child who had lost everything to even be robbed. The police never saw through his acting. The police told him to wash himself up and they will take him away for foster care the next day.
After those scenes, he ran away, bringing food, cash, clothes, loads of money. If he ever comes back to the mortal world, he could continue his life and simply make up reasons. The next thing he knew, he was unconscious. Misaki Koboyashi and Logan Lautner along with Aiko was strolling through the forest and found the young boy. They requested for his treatment to full recovery immediately. When he woke up, he was claimed by Zelus and joined the Covenant.
Future Agendas
Kyler

~

Son of Zelos 忌


"Dreams have become my wings. Jealousy and envy are the reasons I fly. I want to be free. I want to be loved. I want to get away from it all."
RPs
Bloodlust <3
Page
I definitely need to fix his history to further support his personality.


Character's Bio


 Age: 17  Height: 6'3  Weight: 175 lbs
 Sexuality: Heterosexual  Relationship Status: Dating C.C
 Birth Place: Netherlands  Main Weapon: Twin Hooked Swords



Character's Powers

 Powers of a son of Zelos:

Offensive

During battle when they are surrounded by rivalry, they are stronger and able to act quicker and with more force than they normally would.
Children of Zelus are able to either break down a person mentally and emotionally by forcing feelings of jealousy and envy on them, forcing them to fight recklessly for a short time, more prone to making mistakes, or can enhance their allies with dedication and eagerness helping them to fight more focused and forceful for a short time.
Children of Zelus are able to conjure weapons and non-combative items out of the channeled emotional energy of jealousy and eagerness. The item created must not be larger than two to three times of the user's size. It will also have the color, density, and intensity of the battle's aura.

Defensive

Children of Zelus can enable themselves to be blinded by rivalry, making themselves temporarily more tolerant or resistant to all types of pain and suffering subjected. 
Children of Zelus can stripe the eagerness instilled in the opponent and make them slowed, sloppy, slothful in their attacks and mind-processing for a short about of time.
Children of Zelus are able to create shields which protects from a single attack out of channeled emotional energy of jealousy and eagerness instilled in battle; the child is drained a decent amount no matter what the shield is used to block.

Passive

Because they are more dedicated and eager than most, they hold a higher state of physical prowess and have innate reflexes which allows them to fight and dodge quickly.
Children of Zelus are empowered in any battle due to the pre-existing competitiveness instilled. The only change is that the more added eagerness behind the fighters, the more power the child is able to channel.

Supplementary

Children of Zelus are gifted to temporarily empower or de-power weapons with eagerness or inferiority out of jealousy. This means they can enchant or curse an object, no bigger than them, to be 2x more or less powerful. After the turn, it can not be used again on the object for the remainder of the fight and it drains the user.
Children of Zelus are sometimes able to cause a small (3-5) group , turn against each other out of jealousy and rivalry. They would become irrational and fight among themselves for no apparent reason, causing chaos for a short time. The more effected the more energy is drained.
Children of Zelus know what one is jealous of, what one emulsifies for. They are able to sense and manipulate jealous and eager auras. They see the "drive" and why one pushes oneself to be better. Through the eagerness and dedication located in one's heart, children of Zelus are able to estimate others' full limitations and capabilities; they can estimate how far will one push oneself to win the competition. 

3 Months After Character is Made

Having their father as one of the winged bearers of Zeus, children of Zelus can sprout wings for a short time. This enables them to fly, the longer they maintain this state the more energy it drains and they must rest between flights. The wings can be customized to look however the child desires.

6 Months After Character is Made

Children of Zelus can manipulate jealousy and eagerness in the hearts of their hosts, enabling them to temporarily be blind to do the subject's bidding since jealousy enables a person to do "crazy" things. However, the person controlled won't do anything that would naturally go against their personality or nature, such as killing themselves or others. The control only works for a short time, the bigger the commands, the more energy drained, and once used upon someone, they are immune for the rest of the battle.

9 Months After Character is Made

Children of Zelus are more adept with their powers to be able to use the emotional energy of jealousy and eagerness to create a semi-living construct, no larger than 2 to 3 times the size of the user, that lasts for a short time to fight for the user. The monster would take the color, size, intensity, and density of the battle's aura; making it only perfect for use during a fierce battle. The more intense the battle is, the less it would drain the summoner.

Traits

Children of Zelus are hard-working achievers, great motivational speakers, dedicated competitors, and efficient catalysts.
Children of Zelus naturally carry the swag-ish aura of taunt and superiority, making others more inclined to feel jealous. 
Children of Zelus love being unique, having their own style, and being set apart from the mediocre. 
Children of Zelus are sadistic or masochistic. In most cases, they do not back down and are merciless and guiltless towards their opponents in all competitions.
Children of Zelus are very prideful, competitive, and strong-willed. They abhor losing and take competitions seriously; if a battle is lost, they dedicate and drive themselves to win the war.

Owned by:

Broken

~ Posted on: {{{2}}}
| | | |
| --- | --- | --- |
| " | The worst part of success is trying to find someone who is happy for you. | " |