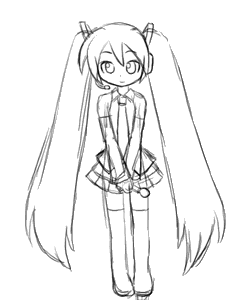 Son of Eros
Owned by:
Broken_fire
Page Last Updated: 16 January 2016
The Trenchant Archer




_______________________________
C H A R A C T E R


Full Name:
Lee Seungri (Bradley)
Name Meaning:
승리="勝利"="Victory"
"Bradley"="Combat Tank"
Location:
Camp Half Blood
Birthday (Age):
February 15 (19)
Status:
Alive & Healthy
Specie:
Demigod (Son of Eros)
Ethnicity (Blood):
Asian (Korean)
Citizenship:
Korean & American (Dual)
Sexuality:
Heterosexual
Relationship Status:
Dating

Sabrina

(

Meloney

)
Languages Known:
English, Korean, French, Mandarin, Japanese
Parents:
Eros & Lee Min Su
Cousin:
Colette Tyler
Hobbies:
Archery, Dance, Math, Music

_______________________________

O O C


| | |
| --- | --- |
| Inspiration: | Bradley ._. |
| Page Created: | July 5, 2011 (3 Years) |
| Quests: | 2 AM Blues Quest |
| Contests Won: | Short Story Contest (1st)- WIP |
| Prizes Used: | Major to Minor |

| | | |
| --- | --- | --- |
| " | What controls me isn't what lives in me. What can heal me isn't strong medicine. It's just love. | " |




Having stayed for over four years, Seungri is already well-versed with Camp Half-Blood. The archer can often be found either chasing his girlfriend around or playfully piercing hearts with his arrows. Despite having many acquaintances, he is most comfortable with his cousin, Colette. For his love life, this easily jealous son of Eros his girlfriend Sabrina, Erotiad Seungyeon, and Erotios Seunghyun.

| | |
| --- | --- |
| Model: | Gong Chan Shik (B1A4) |
| Hair Color: | Black |
| Eye Color: | Dark Brown |
| Height: | 5'11 |
| Handedness: | Right |
| Blood Type: | B- |
| Voice: | Tenor 2 |
| Birthmark: | Arrow (Behind Right Ear) |
| Body Style: | Ottermode |

| | |
| --- | --- |
| Even if his attitude depends on gender, this sharpshooter aims a bulls-eye in relationships. To men, Seungri can be seen as egotistical, laid back, and pleasure-seeking. Despite being an "in the moment" guy, it's obvious his mind is ticking; he only shows his extravagance to people he adores. The boy is also aware when to speak and when to shut up. To women, this son of Eros has "flirt" all over his forehead; if it weren't obvious enough, people could add neon signs on it. Although he doesn't place genuine affection in most of his words, Seungri can charm, notice small details, and compliment all women; of course, Seungri only has feelings for his Sabrina, and it is obvious through his jealousy episodes. In fact, though he may not look like it, Seungri is family-conscious; from his grandparents to his mother to Sabrina to Seunghyun and Seungyeon, the son of Eros will surely shoot to protect his beloved. | |

Offensive

Children of Eros can manipulate the thoughts of a person for a short period of time in order to make them able to only think about the person or thing they love or favor most. Once used on a person it becomes ineffective on that person for a moderate amount of time.
Children of Eros have the ability to focus an emotional energy beam out of their love, which will burn anything it touches.

Defensive

Children of Eros can cause people of the gender they are attracted to, to lose all desire to attack them for a short time (in the case being that they are bisexual or pansexual etc it would be only people with the same gender of their current or most recent partner). Once the child is attracting someone, they cannot attack. So the power is purely defensive.
Children of Eros can generate a veil of the emotional energy from the feeling of love, the veil will protect them from damage for a short time, but cannot be used if the child does not have the love to fuel it.

Passive

Children of Eros cause anyone of the opposite gender to be, at least slightly, attracted to them, they also attract people of the same gender that consider themselves gay or lesbian.
Children of Eros are innately proficient archers.
Children of Eros have a partial resistance to charmspeak, charm-touch etc.
Children of Eros can detect emotional ties between different people, if they're lovers, friends etc. and can find out about someone's previous partners, including: if they had sex, and how long the relationship lasted. They can also easily tell their sexuality and ideal partner, it works better the more emotionally concerned the child of Eros is for the target.

Supplementary

Children of Eros can manipulate the feeling of love of people by either removing it or increasing it towards themselves or other people. This is temporary and requires a lot of energy, although using it towards oneself requires less than if it were towards other people. Ex: They can make someone love and admire them, or hate them, or make best friends hate each other, or two enemies feel love for eachother.
Children of Eros can infuse emotional love magic into their arrows or any other weapon in their possession, if the weapons hits the intended target, the target will temporarily fall in love with the first object or person they see for a moderate time. After which, the target is immune to further use of it for the rest of the fight. (Note:The Love magic works better when used with arrows though.)
Children of Eros can decrease or increase someone's lust, such as increasing a desire for sexual intercourse or simply wiping it out. An increase in sexual desire can be resisted by sheer willpower and will only last for a short time, this depends on the magnitude of the target's sexual desire before it was attempted to be altered.
Since their father was depicted as a winged god, children of Eros can sprout wings for a short time, this enables them to fly; the longer they maintain this state, the more energy it drains. They must rest between flights and cannot make long distance traveling without resting often. However the wings are vulnerable to injuries and magic; they can also be customized to the user's preference.

3 Months After Character is Made

Children of Eros can infuse magic into their grasp, and 'charm-touch' another person into doing their will or revealing a secret to them. The person will remain under the control of the charm-touch for a few minutes or until control is relinquished, and the child of Eros must touch the skin of the person they want to affect. 'Charm-touch' is considered more powerful and can override charmspeak due to the fact the user must make physical contact with the target.

6 Months After Character is Made

Children of Eros are now able to channel their loving emotional energies to construct combative and non-combative objects, formed one at a time and no more than 2 to 3 times the size of the user, which takes on beautiful, magnificent and seemingly harmless appearances depending on the user's preferences. They can also create semi-living constructs under the user's complete control. However, their ability to use the power, and control the construct, is hindered before or during use when they experience emotions that are like hate or malice. As these emotions are felt, the strength of the object begins to fade, becoming dull and brittle.

9 Months After Character is Made

Children of Eros can feed off the love they've given or received in their lives and become an embodiment of love. This would make them more powerful, immune to all attacks, enhancing their physical prowess and power over emotional energy they previously possessed. This only lasts for a short time, after which the user will be so exhausted they would lack the ability to even move for some time.

Traits

In some cases Children of Eros tend to be fiercely loyal and compassionate to their loved ones, friends, and family. In other cases, they love creating romantic strife. Cheating on partners, seducing others already in relationships etc.
Children of Eros tend to be very flirty and attractive, causing them to retain a youthful skin/hair/facial appearance than others after completing puberty.
Children of Eros tend to be very mischievous and cunning, often seen making plans to prank or matchmake other campers.
Children of Eros typically get along with children of Aphrodite.



His Story
On a cold winter night, an exquisitely beautiful woman stood in front of a large Christmas tree in the middle of Seoul. Gazing at the ever-green, she uttered a little wish, and moments later, it was granted. The sea-like crowd parted, and an outrageously dashing man came into her sightline. The very much real "Adonis" tapped the woman's shoulder. After confirming her identity, he introducing himself as Kim Seokhyun, her pen-pal from Busan. For obvious reasons, the two were mentally fanning over each other.


The days turned into weeks. The weeks turned into months. The months turned into years. Once Minsu graduated college and officially handled Phoenix Entertainment, she was pregnant with a baby boy. During those times, Seokhyun revealed himself to be the love god, Eros. Much to the Korean's surprise, her demigod parents seemed to be overjoyed from seeing a new blood into their family. All was well.


February 15–a very much-awaited date for the Lee family. A sound of a baby boy crying throughout the hospital brought joy to his family, including his demigod grandparents. His parents decided to name him "victory," or "Lee Seungri." Since English names were also popular during the time, Minsu named her son, "Bradley" after her childhood friend that sadly passed away. The only unfortunate event was Eros' mandatory departure.


Before the god left, he gave Minsu a platinum ring for Seungri. The ring was far from ordinary; once removed from the hand, it would transform into a bow and quiver of arrows. Whenever it is far from him, it would automatically revert into his ring after ten minutes, so losing it would be impossible. Thus, with a ring and a wish, the son of Eros continued his story.


Seungri's childhood was quite envious for anyone. He had good grades, good family background, and good looks. Seungri was practically both a home and school favorite. Being the captain of the archery team, his popularity grew as he won every match with a perfect bulls-eye. The son of Eros also had an amazing voice that enchanted many pursuers; since he was the son of a famous entertainment company, he would often appear on TV for acting roles and commercials. With these gigs, Seungri was often very physically conscious, even having his own personal trainer, who was also half-blood. Also, due to his demigod lineage, his grandparents would love him more, telling him stories of the Greeks after school. These might've been the reasons that filled his egotistic head.


However, despite the blessings he had, Seungri wanted his mother's attention. She was often out for work, leaving him alone with his grandparents. Luckily, his grandfather and grandmother became his source of inspiration. In one of these days, he decided to train as an idol, which he did; unsurprisingly, he quickly became the cream of the crop without the help of his family background. Gradually, Seungri's mother warmed up to him, causing the boy to believe his achievements will gain attention and affection.


At the age of ten, Seungri was staying late in music school after band practice. Since it was White Day, everyone was eager to leave, except Seungri himself. A girl approached him a few days ago asking him to be her date for at least one night. Although Seungri had a strong gut feeling that something was wrong, he went along with the beautiful girl. Once they were at the village park, she showed her true form, an empousa. Seungri ran as far as he could with his athletic build. He was taught how to use his ring. With a clear shot, the empousa burned into golden dust, making Seungri dateless for the rest of the night.


Of course, there were more monsters to come in the following years, especially since his whole family were demigods. The awkward part was most of them seemed to be flaming empousas, possessive harpies, and jealous cyclopes. Each and every one of them was apparently no match for the son of Eros and his remarkable accuracy. After all, he was trained by the best.


Months before his thirteenth birthday, Seungri's grandmother, a daughter of Apollo, passed on a golden music note necklace on the boy. It was her great grandmother's sword, and she had no more use for it; his grandmother was dying, which devastated the Lee family–mostly Seungri. When she departed for the Elysium, he became desperate for love, even to date a few women and toss them aside; the wound his grandmother left became too painful for him.


When he was fifteen, his mother couldn't hold it any longer; Minsu pointed out the facts: attractive, great aim, and the wings. She told Bradley the whole truth and that he was the son of Eros, the god of love. As it were too timely, HaNuel, another archery member, was a satyr spying on Bradley; of course, after packing and settling the documents, Seungri had flew to Camp Half-Blood to begin a new chapter of his life.
Future Agendas
Bradley 이승리

~

Son of Eros 愛


"Open your eyes. The man you've always wanted is in front of you."
RPs
OMO. OMO. OMO. Mel agreed to my school proposal. So, after the two (Seungri & Sabrina) had broken up, they'll return to each other's arms in no time (one semester). Sabrina will infiltrate the school of idols and win back her beloved yet egotistical son of Eros. <3 Seungri will also find out he's immortal, which was a bonus gift from Persephone from his last quest. Also, Bradley needs to further develop his fighting skills.
Page
I might insert some childhood trauma and tweak the wording of his personality.

Character's Bio


 Age: 19  Height: 5'11  Weight: 145 lbs
 Sexuality: Heterosexual  Relationship Status: Dating Sabrina
 Birth Place: Seoul, Korea  Main Weapon: Agape: Sword; Ecstasy: Bow
~The Trenchant Archer



Character's Powers

 Powers of a son of Eros:

Offensive

Children of Eros can manipulate the thoughts of a person for a short period of time in order to make them able to only think about the person or thing they love or favor most. Once used on a person it becomes ineffective on that person for a moderate amount of time.
Children of Eros have the ability to focus an emotional energy beam out of their love, which will burn anything it touches.

Defensive

Children of Eros can cause people of the gender they are attracted to, to lose all desire to attack them for a short time (in the case being that they are bisexual or pansexual etc it would be only people with the same gender of their current or most recent partner). Once the child is attracting someone, they cannot attack. So the power is purely defensive.
Children of Eros can generate a veil of the emotional energy from the feeling of love, the veil will protect them from damage for a short time, but cannot be used if the child does not have the love to fuel it.

Passive

Children of Eros cause anyone of the opposite gender to be, at least slightly, attracted to them, they also attract people of the same gender that consider themselves gay or lesbian.
Children of Eros are innately proficient archers.
Children of Eros have a partial resistance to charmspeak, charm-touch etc.
Children of Eros can detect emotional ties between different people, if they're lovers, friends etc. and can find out about someone's previous partners, including: if they had sex, and how long the relationship lasted. They can also easily tell their sexuality and ideal partner, it works better the more emotionally concerned the child of Eros is for the target.

Supplementary

Children of Eros can manipulate the feeling of love of people by either removing it or increasing it towards themselves or other people. This is temporary and requires a lot of energy, although using it towards oneself requires less than if it were towards other people. Ex: They can make someone love and admire them, or hate them, or make best friends hate each other, or two enemies feel love for eachother.
Children of Eros can infuse emotional love magic into their arrows or any other weapon in their possession, if the weapons hits the intended target, the target will temporarily fall in love with the first object or person they see for a moderate time. After which, the target is immune to further use of it for the rest of the fight. (Note:The Love magic works better when used with arrows though.)
Children of Eros can decrease or increase someone's lust, such as increasing a desire for sexual intercourse or simply wiping it out. An increase in sexual desire can be resisted by sheer willpower and will only last for a short time, this depends on the magnitude of the target's sexual desire before it was attempted to be altered.
Since their father was depicted as a winged god, children of Eros can sprout wings for a short time, this enables them to fly; the longer they maintain this state, the more energy it drains. They must rest between flights and cannot make long distance traveling without resting often. However the wings are vulnerable to injuries and magic; they can also be customized to the user's preference.

3 Months After Character is Made

Children of Eros can infuse magic into their grasp, and 'charm-touch' another person into doing their will or revealing a secret to them. The person will remain under the control of the charm-touch for a few minutes or until control is relinquished, and the child of Eros must touch the skin of the person they want to affect. 'Charm-touch' is considered more powerful and can override charmspeak due to the fact the user must make physical contact with the target.

6 Months After Character is Made

Children of Eros are now able to channel their loving emotional energies to construct combative and non-combative objects, formed one at a time and no more than 2 to 3 times the size of the user, which takes on beautiful, magnificent and seemingly harmless appearances depending on the user's preferences. They can also create semi-living constructs under the user's complete control. However, their ability to use the power, and control the construct, is hindered before or during use when they experience emotions that are like hate or malice. As these emotions are felt, the strength of the object begins to fade, becoming dull and brittle.

9 Months After Character is Made

Children of Eros can feed off the love they've given or received in their lives and become an embodiment of love. This would make them more powerful, immune to all attacks, enhancing their physical prowess and power over emotional energy they previously possessed. This only lasts for a short time, after which the user will be so exhausted they would lack the ability to even move for some time.

Traits

In some cases Children of Eros tend to be fiercely loyal and compassionate to their loved ones, friends, and family. In other cases, they love creating romantic strife. Cheating on partners, seducing others already in relationships etc.
Children of Eros tend to be very flirty and attractive, causing them to retain a youthful skin/hair/facial appearance than others after completing puberty.
Children of Eros tend to be very mischievous and cunning, often seen making plans to prank or matchmake other campers.
Children of Eros typically get along with children of Aphrodite.

Owned by:

Broken

~ Posted on: {{{2}}}
"
Love is a force more formidable than any other. It is invisible - it cannot be seen or measured, yet it is powerful enough to transform you in a moment, and offer you more joy than any material possession could.
"

–Barbara de Angelis