This character is not currently at camp, they are on a trip back to South Korea. Apart from guarding forests, they will enter the corporate world to promote sustainbility plans. They will return for their love interest.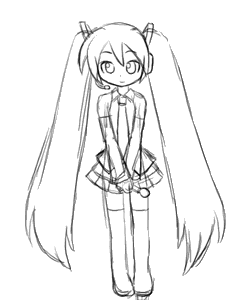 Guardian of Foxes
Owned by:
Broken_fire
Page Last Updated: 9 December 2015
The City Vixen




_______________________________
C H A R A C T E R


Full Name:
Miho (Tifara)
Name Meaning:
"미"="Beauty" "호"="Foxhole"
"Tifara"="Splendor Beauty"
Location:
Camp Half Blood
Birthday (Age):
May 20 (Immortal)
Status:
Alive & Healthy
Specie:
Animal Nymph
Nationality:
American & Korean (Dual)
Sexuality:
Heterosexual
Relationship Status:
Interested in Alessandro (Ez)
Languages Known:
English, Greek, Korean
Creator:
Apollo
Hobbies:
Fashion, Theater

_______________________________

O O C


| | |
| --- | --- |
| Inspiration: | Gumiho |
| Page Created: | March 22, 2012 (3 Years) |
| Quests: | None |
| Contests Won: | WIP |
| Prizes Used: | None |

| | | |
| --- | --- | --- |
| " | You should never turn down the offer of another man's story,' the fox persisted, moving off a little further into the trees ahead. 'Stories are the only thing that separates us from the animals after all. | " |




After approximately two years in South Korea, Miho, a fox nymph created by the sun god Apollo, finally entered camp grounds on March 22, 2014. She is feisty and tricky to get to; however, these traits do not show to a certain special someone: Alessandro, a panther spirit. Bored by her camp life, this vixen needs people to outsmart and friends to challenge her.


| | |
| --- | --- |
| Model: | Im Jin Ah Nana (Orange Caramel) |
| Hair Color: | Blonde |
| Eye Color: | Brown |
| Height: | 5'6 |
| Handedness: | Left |
| Blood Type: | N/A |
| Voice: | Soprano 1 |
| Birthmark: | Gu-Mi-Ho Imprint (Right Thigh) |
| Body Style: | Curvy |

| | |
| --- | --- |
| Despite being a tricky individual, Miho can be very surprising, curious, and spontaneous in conversations that require much thought. Similar to a fox, she is able to think swiftly and make the best out her surroundings, perceiving the world as a small chess game. She contains the thrill and excitement found in outwitting others in a variety of pursuits. In most instances, she is generous, kind, and extremely loyal; however, Miho can also become unexpectedly stubborn and vocal when her principles and habits are being criticized. This nymph prefers to keep options open and do improvisations as well as seeking her detachment from the world. This vixen is an ENTP. | |

All Animal Nymphs

Passive

They have a telepathic/empathetic connection with nature and other nymphs. They also have a special, stronger connection with other animal nymphs.
As they are nymphs they do not age, remaining eternally young.
Their senses of smell, sight and hearing are enhanced, enabling them to sniff out monsters, track down demigods, etc.

Supplementary

They are able to summon animals to aid them; they have the best control over their own animal type.

Specific to each Animal Type

Each type of animal nymph has its life force attached to that species, so if a species were to go extinct the nymphs would die.
Each nymph is able to change into the type of animal he/she is, and only that type. So the bear nymph could not turn into a mouse, but he/she could turn into a grizzly bear, black bear, polar bear, etc.
While in animal form they have all the normal abilities of their animals. So if the nymph is a hawk nymph he/she can fly.
While in regular nymph/person form, they only retain passive characteristics/traits from their animals. So if the nymph is a hawk nymph, perhaps he/she remains claustrophobic in enclosed spaces but cannot fly.

Traits

Vary between species.
Her Story
For years, the gods and goddesses have watched on while the humans developed through the years, as they advanced both personally and technologically. Lately one thing has become quite clear to them; humans have a habit of being very irresponsible when it comes to their environment and the animals that reside within that environment. They came to a decision, fearing for the safety and longevity of their sacred animals, they have decided to create a special group of nymphs to help protect their sacred animals.

These nymphs' life forces are each attached to the animal they are a nymph of; if that animal becomes extinct, the nymph will die. The gods considered the fact that here are thousands of animals and creatures that roam the earth, but not wanting to over extend their powers, they have decided to only concern themselves with the animals that are sacred to them.

When they aren't out in the world helping other nymphs and helping to protect their animals, they spend their time at camp.

When this fox nymph was created, Apollo had given her a name. The god, who was a fan of a popular Gumiho Korean drama, created the nymph with the show as an inspiration. He wanted her to protect foxes in the East Asian area instead of originally being sent at camp. Miho happily complied and soon took a visit to the Land of Morning Calm.

Curious of the tale of the

Gumiho,

Miho took up her Korean name. In Korea, she saw how foxes are hunted and made into women's accessories. This fox often caused trouble to men who hunted them down as a living. She freed many foxes in factories with her witty skill, and Apollo was glad from this sight. Soon, Apollo decided he wanted her at camp to rest. Although she disagreed, she had no choice. Miho then decided to find new motivations at camp grounds.
Future Agendas
Tifara 미호

~

Guardian of Foxes 狐


"Should I go? Should I stay? Nobody knows."
Character-wise
Miho definitely needs a life. I'm unsure whether Ez and Alessandro are returning or not. Until it's official, Miho and I will continue to wait. She also needs hobbies. Meanwhile, would your character please be her friend? ;_;
Page-wise
Good to go.

Character's Bio


 Age: Immortal  Height: 5'7  Weight: 120 lbs
 Sexuality: Heterosexual  Relationship Status: Interested in Alessandro
 Birth Place: Olympus  Main Weapon: Trick: Kusarigama; Treat: Shrurikens
~The Nine-Tailed City Fox



Character's Powers

 Powers of a fox nymph:

All Animal Nymphs

Passive

They have a telepathic/empathetic connection with nature and other nymphs. They also have a special, stronger connection with other animal nymphs.
As they are nymphs they do not age, remaining eternally young.
Their senses of smell, sight and hearing are enhanced, enabling them to sniff out monsters, track down demigods, etc.

Supplementary

They are able to summon animals to aid them; they have the best control over their own animal type.

Specific to each Animal Type

Each type of animal nymph has its life force attached to that species, so if a species were to go extinct the nymphs would die.
Each nymph is able to change into the type of animal he/she is, and only that type. So the bear nymph could not turn into a mouse, but he/she could turn into a grizzly bear, black bear, polar bear, etc.
While in animal form they have all the normal abilities of their animals. So if the nymph is a hawk nymph he/she can fly.
While in regular nymph/person form, they only retain passive characteristics/traits from their animals. So if the nymph is a hawk nymph, perhaps he/she remains claustrophobic in enclosed spaces but cannot fly.

Traits

Vary between species.

Owned by:

Broken

~ Posted on: {{{2}}}
| | | |
| --- | --- | --- |
| " | A fool flatters himself, a wise man flatters the fool. A fool thinks himself to be wise, but a wise man knows himself to be a fool. | " |