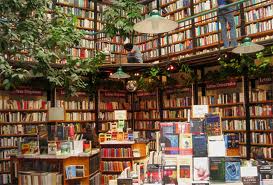 This is the DVD aisle, where you can find movie's and add your favorites into the inventory.
Categories
Alvin and the Chipmunks
Alvin and the Chipmunks: The Squeakquel
Alvin and the Chipmunks 3 Chipwrecked
Avatar
Avatar - The Last Airbender
Avengers
Amazing Spiderman
Amazing Spiderman 2
Back to the Future
Beetlejuice
Beverly Hills - Chihuahua
Borne Legacy
Cars
Cars 2
Clockstoppers
Diary of a Wimpy Kid
Diary of a Wimpy Kid 2 - Rodrick Rules
Final Fantasy VII Advent Children
Fast and Furious
The Fast and the Furious
Harry Potter and the Sorcerer's Stone
Harry Potter and the Chamber of Secrets
Harry Potter and the Prisoner of Azkaban
Harry Potter and the Goblet of Fire
Harry Potter and the Order of the Phoenix
Harry Potter and the Half-Blood Prince
Harry Potter and the Deathly Halllows Part 1
Harry Potter and the Deathly Halllows Part 2
Honey I Shrunk the Kids
I Am Number Four
Inception
Interstellar
Ip Man
Ip Man II
James Bond: Casino Royale
James Bond:Quantum of Solace
James Bond: Skyfall
James Bond: Spectre
Karate Kid
Kung Fu Panda
Kung Fu Panda 2 - The Kaboom of Doom
Lord of the Rings:The Fellowship of the Ring
Lord of the Rings:The Two Towers
Lord of the Rings:The Return of the King
Lorax
The Martian
Megamind
Mockingjay (Part 1)
Mockingjay (Part 2)
National Treasure
National Treasure: Book of Secrets
Night at the Museum
Night at the Museum: Battle of the Smithsonian
Pirates of the Caribbean:The Curse of the Black Pearl
Pirates of the Caribbean:Dean Man's Chest
Pirates of the Caribbean:At World's End
Pirates of the Caribbean:On Stranger Tides
The Quest to Find Riri's Hopes and Dreams
Rat Race
Real Genius
Ratatouille
Rush Hour
Rush Hour 2
Rush Hour 3
Star Trek (2009)
Star Trek (Into Darkness)
Star Trek II: Wrath of Khan
Star Wars Episode I: The Phantom Menace
Star Wars Episode II: Attack of the Clones
Star Wars Episode III: Revenge of the Sith
Star Wars Episode IV: A New Hope
Star Wars Episode V: The Empire Strikes Back
Star Wars Episode VI: Return of the Jedi
Tangled
Transformers
Transformers: Revenge of the Fallen
The Chronicles of Narnia: The Lion, the Witch and the Wardrobe
The Chronicles of Narnia: Prince Caspian
The Chronicles of Narnia: Voyage of the Dawn Treader
The Hunger Games
X-Men
X2
X-Men The Last Stand
X-Men Origins: Wolverine
Young Justice Invasion: Game Of Illusions - Season 2, Part 2
Young Justice Invasion: Destiny Calling Season 2 Part 1 
---
Ad blocker interference detected!
Wikia is a free-to-use site that makes money from advertising. We have a modified experience for viewers using ad blockers

Wikia is not accessible if you've made further modifications. Remove the custom ad blocker rule(s) and the page will load as expected.