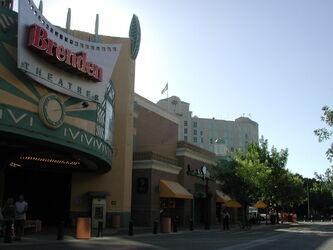 You walk into the movie theatre. You see snack bars, upcoming films, and a staircase to the upstairs arcade.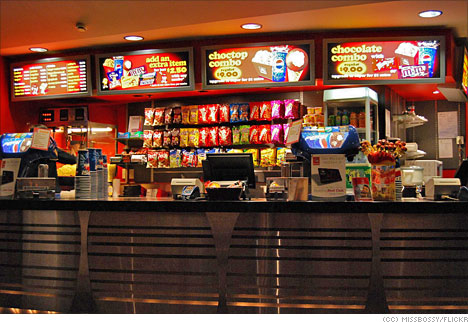 Prices
Admission: $10
Popcorn: $3
Nachos: $2
Soft Drink: $3
Candy Bar: $2
Films
In the Heart of the Sea
PG-13, 2 hr 1 min
Creed
PG-13, 2 hr 13 min
Krampus
PG-13, 1 hr 38 min
Love the Coopers
PG-13, 1 hr 47 min
Secret in Their Eyes
PG-13, 1 hr 51 min
Spectre
PG-13, 2 hr 28 min
The Good Dinosaur
PG, 1 hr 33 min
The Hunger Games: Mockingjay - Part 2
PG-13, 2 hr 17 min
The Letters
PG, 1 hr 54 min
Star Wars: The Force Awakens
PG-13, 2 hr 15 min
Ad blocker interference detected!
Wikia is a free-to-use site that makes money from advertising. We have a modified experience for viewers using ad blockers

Wikia is not accessible if you've made further modifications. Remove the custom ad blocker rule(s) and the page will load as expected.