❇Rebekah Ackerman❇
✺✻✼❄❅❆❇❈❉❊✺✻✼❄❅❆❇❈❉❊✺✻✼❄❅❆❇❈❉❊✺✻✼❄❅❆❇❈❉❊✺✻✼❄❅❆❇❈❉❊
Little Miss Awkward
Huntress of Artemis
Daughter of Khione
(This Character Belongs to Wonder)
Page Last Updated: 23 September 2012
"This Character's location is unknown!!!"

This character is either dead or in an unknown location.. This character will not be role played for awhile and is for now considered a minor character.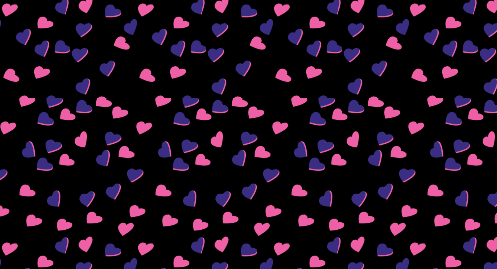 "
I do not fear death. I had been dead for billions and billions of years before I was born, and had not suffered the slightest inconvenience from it
"

–Mark Twain
The twins Rebekah and Fina were born sometime in the 1700s. The truth is, they aren't really twins, but more half-twins. They share the same father, but different mothers. Henry Ackerman, the twins father, was a real player. One night, he had snared the beautiful Psyche. The two slept together that night, and the next morning after she left, he again, attracted another beautiful goddess, but this time it was Khione. Psyche, who had no idea of Henry's little affair, was going to go back to his home that night, but when she walked in and found Henry making love to Khione, she threw a fit. Psyche was so angry that she killed Henry on the spot. But it was too late, for Khione was already pregnant, as was Psyche. Nine months later, Psyche delivered first, then did Khione, making Fina the older of the two. After the goddesses had the twins, they were unsure of what to do with them. Artemis had over heard of the goddesses unfortunate mishap, she gladly volunteered to take them under her wing as hunters. The twins then grew up to be like Hunters. Their childhood was rough though. With Artemis gone on missions, the twins were usually put in smaller groups, were they were the youngest. The other hunters would call them names for being so little, and they were constantly picked on. And when they came out as lesbians, things only got worse. The other girs wer afriad to be in the same tent iwth them because they were afraid the twins would be attracted to the other Hunters. But eventually, the other Hunters got used to them and got over the fact that they were lesbians.
Hometown
Type of Childhood
Most Important Childhood Event
WIP
Type of Smarts
WIP
Religious Views
Hellenist
Earliest Memory
WIP
Firsts
Kiss =


Sex =
Love =

| | |
| --- | --- |
| Mother | Khione |
| Sister | Fina Ackerman |
Eye Colour
Green
Hair Colour
Blonde
Height
5'7"
Weight
Nationality
Native Language
Ethnicity
Accent
Handedness
Shoe Size
Blood Type
Voice
Eye Sight
Languages Spoken
Health Status
Abilities
Clothing Style
WIP
Distinguishing Marks
Body Style
Relationship Status
Single
Nicknames
Becks, Bekkah
Sign
Meaning of Sign
Element =


Ruling Planet =
Symbol =
Birth Stone =

Current Location
Camp Half-Blood
Pets
Likes
Dislikes
Fears/Phobias
Hobbies
Motto
Things He Won't Do
Person They Secretly Admire
Most Influenced By
WIP
Moral Compass
Most Important Person Before Camp
Most Important Person Now
WIP
Immediate Goals
Long Term Goals
| | |
| --- | --- |
| Vices | |
| Bad Habits | |
| Sleeping Habits | |
| Quirks | |
| | |
| --- | --- |
| Dream Job | |
| Current Job | |
| Quirks | |
| | |
| --- | --- |
| Colour | |
| Music | |
| Food | |
| Animal | |
| Book | WIP |
| | |
| --- | --- |
| Skills | |
| Weapon of Choice | |
| Strengths | |
| Weaknesses | |
| Quests Led | |
| Quests Been On | |
Supplementary
They possess great strength, agility and dexterity.
They carry magic silver bows, arrows, and two hunting knives, which appear whenever they are needed
Passive
They make great combatants and archers.
They are able to withstand greater temperature changes (extreme heat or cold) more than most, but the hotter or colder it is, the more draining it is on their body and the more it effects their ability to react
They do not age physically and do not die of old age or disease, but can be killed in a fight or battle from severe wounds
They have a empathy/telepathic connection with wolves and falcons
If they fall in love they lose their immortality
They make great hunters, attaining great tracking skills.
They can see excellent during the night, nearly as well as they can see during the day.
Traits
They remain the age that they became a Huntress. If they fall in love and/or leave the hunt for any reason, they start ageing again from that point on.
They enjoy hunting, as well as being by Artemis' side.
They have a silvery aura.
Rebekah is cold and judgemental to people upon first meeting, but eventually warms up to them, she is quite independent and prefers working on her own, because of this she only trusts a few people, one of the most known is Fina Ackerman her sister.
| | |
| --- | --- |
| Reacts to a Crisis? | |
| Face Their Problems? | |
| Reacts to Change | |
| Alignment | |
| | |
| --- | --- |
| Attitude | |
| Personality | |
| Talents | |
| Social Skills | |
| Mannerisms | |
| Peculiarities | |
| | |
| --- | --- |
| One Word to Describe | |
| Best Physical Trait | |
| Worst Physical Trait | |
| Things to Change About Self | |
| Mental State | |
| Mental/Emotional Disorders | |
| Emotional Stability | |
| | |
| --- | --- |
| Greatest Fear | |
| Most at Ease When? | |
| Priorities | |
| Past Failures | WIP |
| Biggest Accomplishment | WIP |
| Darkest Secret | WIP |
| Secret Known by Anyone? | WIP |
| Personal Tragedy | WIP |
| Outlook on Life | |
| One Wish | |
| Character Flaw | |
Relationships With Others
| | |
| --- | --- |
| Ever Cheated? | No |
| Relates to Others? | WIP |
| Perceived by Strangers | WIP |
| Perceived by Lover | WIP |
| Perceived by Friends | WIP |
| Perceived by Family | WIP |
| First Impression | WIP |
| Family/Friends Like Most? | WIP |
| Family/Friends Like Least | WIP |
| | |
| --- | --- |
| Role Character Plays | Camper/Huntress of Artemis |
| Inspiration Behind Creation | |
| Future Goals | WIP |
| Current Relationship | |
| Current Active RP's | None |