Aeolus Pictures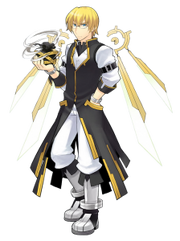 more coming
Mr.Hufflepuff (talk) 15:05, August 8, 2014 (UTC)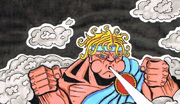 Today-Checklist?
Hey, I think you said that you should be online all day today. Sadly I don't think I'll be on a lot but I shall try to be online when I can. There's a list of things I'd like to do and I wondered if you'd help me? c:
They are as follows
Sort my template and spacing out.
Final touches to my page/albums (not sure how to insert the pictures.)
Continue RP with Ian.
Sort out a basic sketch of our Ares kids or whatever we're planning to make c:
Thanks- --

Embrace tears. They're the cheapest way to accessorise. Fate

09:31, August 9, 2014 (UTC)
Hi
Hi, can you tell me how you make the area around the picture completely transperant ? I'm trying to do it and it's really hard ? Lord have mercy (talk) 19:06, August 20, 2014 (UTC)
vote plz
http://camphalfbloodroleplay.wikia.com/wiki/Camp_Half-Blood_Role_Playing_Wiki:Requesting_User_Rights#Migs

Hydro   " We all have secrets. The ones we keep... and the ones that are kept from us."   09:22, August 21, 2014 (UTC)    19,207
Rhys
Okay so we have a problem with Rhys. According to his page, he's a guardian spirit of sheep; however, you already have a sheep spirit. Then, as stated on the animal nymph sign up page, a user can have a maximum of 3 guardians but none of them are of the same animal type. So... yeah. You can either change the animal type of Rhys or send him away or give him to someone else, etc etc.
Sorry for the inconvenience this causes you :(
Take your time. I've got forever to wait -Demi ღ
ayyyy
So yea, I'm back. We shud do a Cooper/Jack rp and a Charlie/Ian rp. Cuz like they've been gone too. It'll be fun Baby be the Class Clown I'll be the Beauty Queen in tears~~TheOneUpper

03:06, August 26, 2014 (UTC)